COVID-19 Update – Pacwill Environmental offices are open.
Call toll free in Canada 1 866 840 0014
Ambient Air Station Shelters
Shelter entirely in aluminum
Exterior wall in white aluminum
1-1/2" spray urethane insulation for walls, 2" ceiling and floor (with double floor for insulation)
4 18KI CAP "D" anchors installed in the upper corners to allow lifting of the shelter
Pockets for lift forks under the shelte
Walls and interior ceiling in 3/8" thick white HDPE-030
3/4" plywood floor covered with a polyvinyl mat resistant to chemicals, salt, oil and antifreeze, medium gray pellet pattern
Exterior light with interior wall switch
100 Amp meter and 100 Amp electrical panel with main circuit breaker
Neon lighting with wall switch
Portable 12,000 BTU air conditioner with heating
Baseboard Heater
Medium gray counter
Railing on the roof in aluminum tube 1-1/4" X 1-1/4" X 42" high
Non-slip adhesive strips stuck to the aluminum roof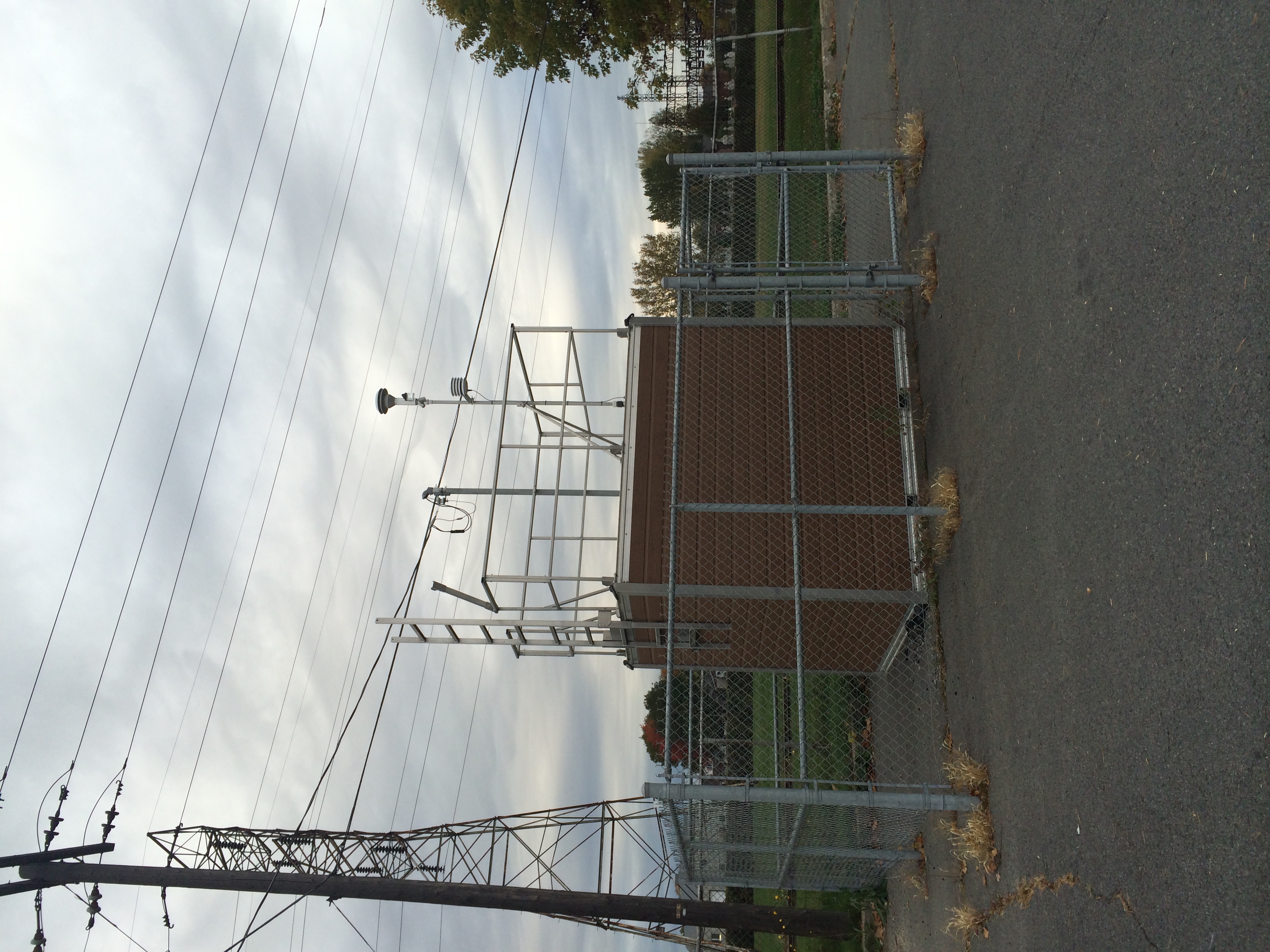 Building Options
Custom sizes and layouts
Exterior wall colors also available
Grip Strut aluminum stairs/steps to access the roof with gallery also in Grip Strut aluminum
Forced air HVAC system
Other Options
Sample Inlets (stainless candy cane or purged glass)
Instrument rack
Gas cylinder tie backs
Meteorological tower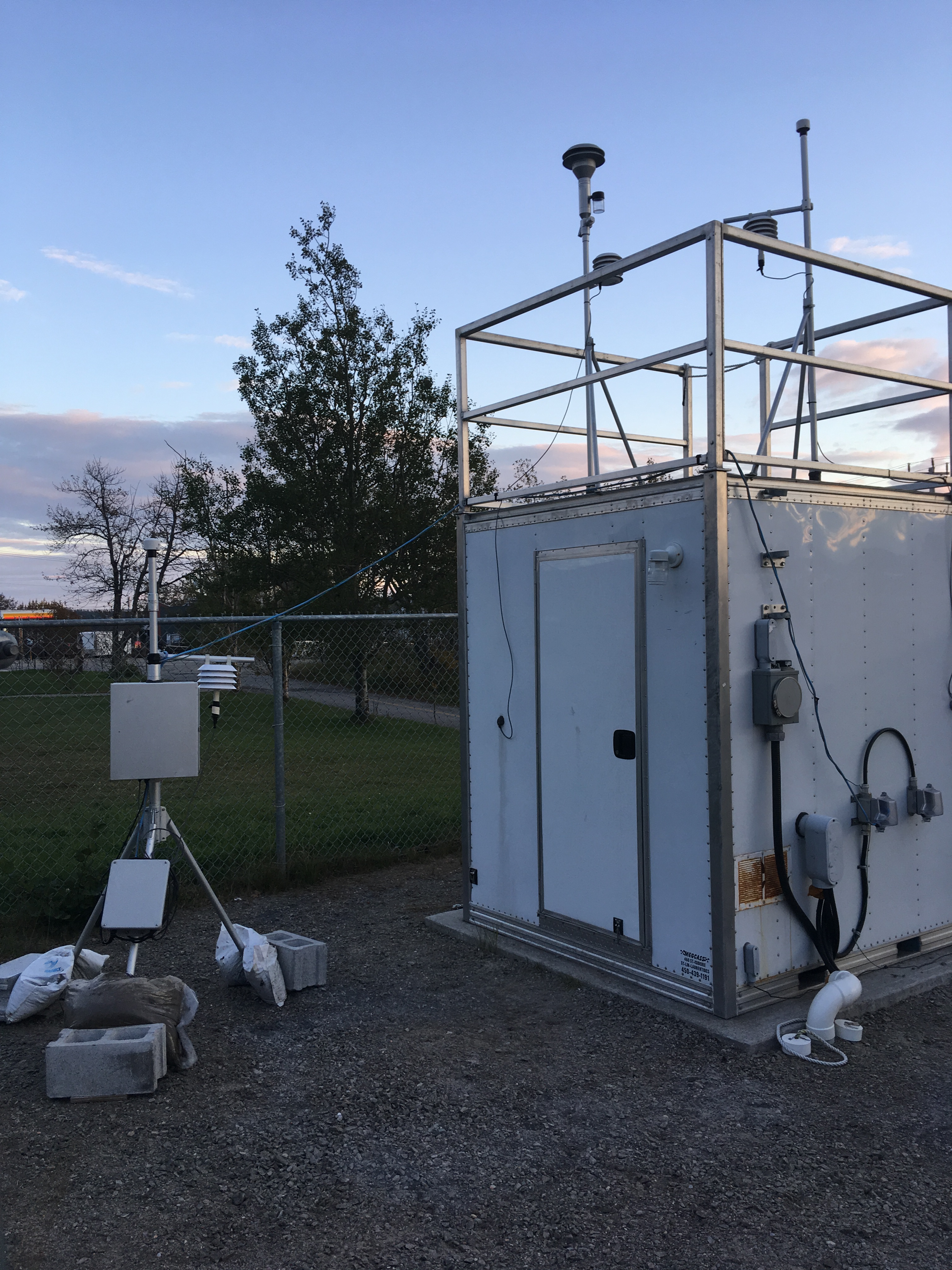 Instrumentation
Gas analyzers (TAPI)
Continuous particulates, (TAPI, Met One)
Particulate samplers (Tisch)
VOC canisters (Tisch)
Speciation samplers (Met One)
Meteorological (Met One, Campbell Scientific)
Envitech dataloggers and network software (DR. DAS)
Raven XT cell modems (Airlink)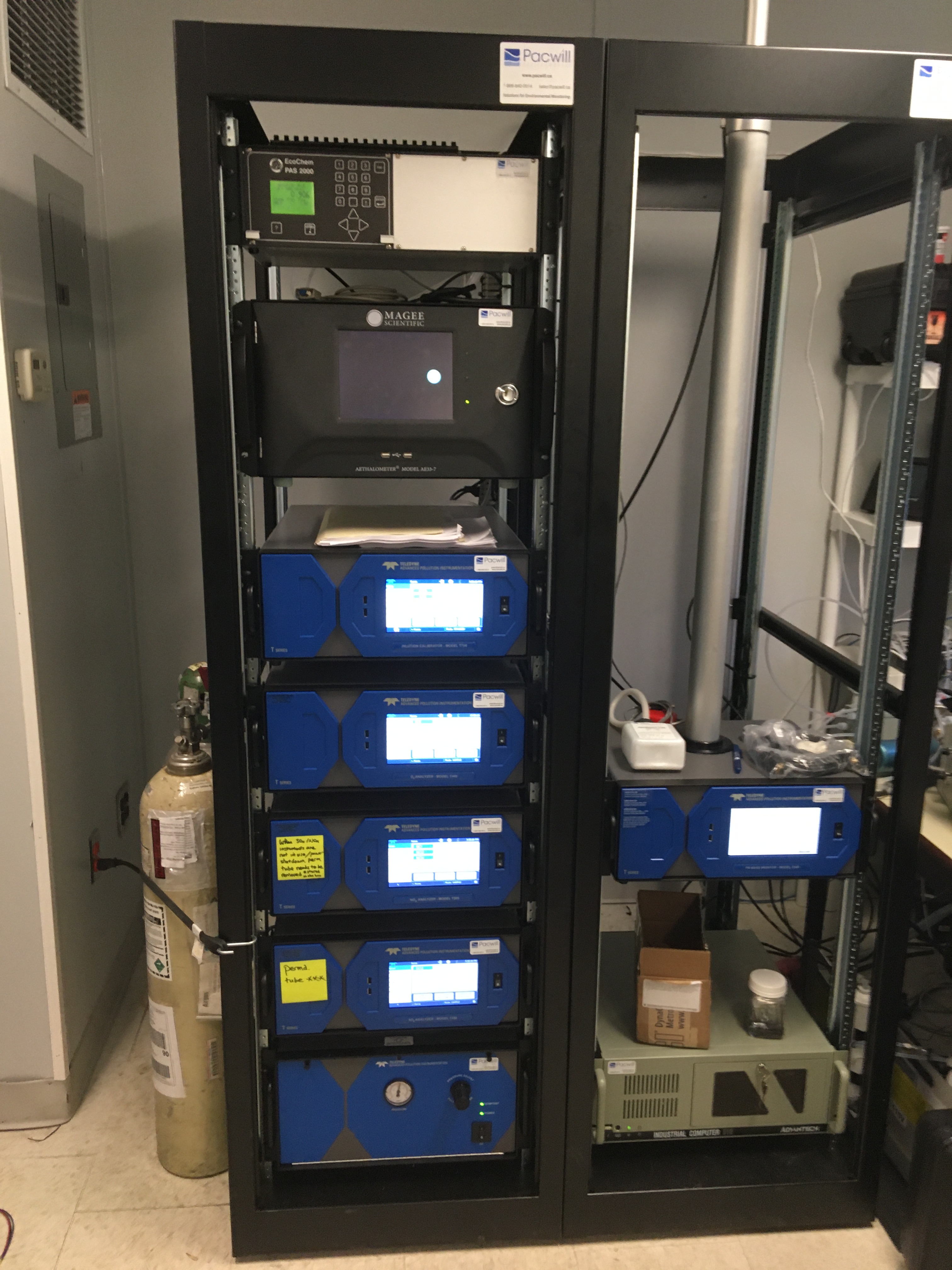 Instrument Shelters
Pacwill offers an Outdoor Enclosure option for the Model T640 PM instrument. Its rugged design is quiet, for everyday use ideal for long or short term monitoring projects in outdoor environments where other weather protection is unavailable. The enclosure has internal, thermostat-controlled fan ventilation and can operate in ambient conditions ranging from -30°C to 50°C.
Intuitive, easy installation and operation
Aluminum frame, steel skin with 1" foam insulation
Front & rear doors with full-length hinges and padlockable latches
Optional air conditioning and heating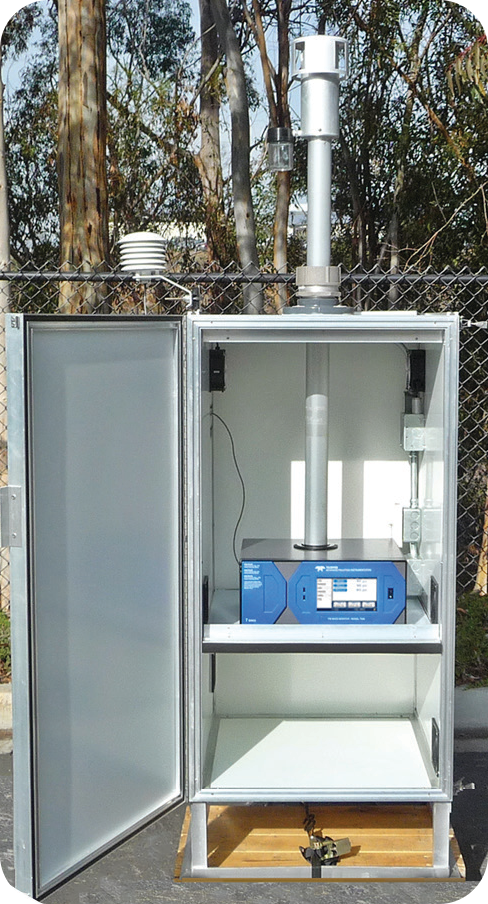 4516 Mountainview Rd. Unit #4
Beamsville ON, L0R 1B3
T: 1 905 563 9097 | F: 1 866 425 0015